Welcome
Welcome to our school website. We hope that it gives you a flavour of our school community. It is a privilege to be the Headteacher of a school for the very youngest children and we feel it provides us with a unique opportunity to nurture their early years and prepare them for Key Stage 2 and onwards.
We warmly welcome visitors to our school. If you would like to come and see what we do for yourself, please contact the office on 01752 337912. We host a number of open events in the autumn term for prospective pupils for the following September. Details can be found on our social media.
We hope that you find the information you are looking for. Please feel free to contact the school directly with any queries you may have.
Suzie Ottewell
Headteacher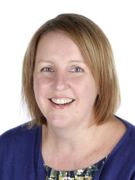 Video of Plympton St Mary Infants