Our Governors
Welcome to St Mary's Priory Schools Governing Body
Welcome to the Governance page of Plympton St. Mary Infant school and Old Priory Junior Academy Governing Body. Both schools are part of St. Christopher's Multi Academy Trust; "A strong family of outstanding schools, serving their community and contributing fully to the provision of education, collaborating with other partners to achieve common goals."
The Multi Academy Trust is accountable in Law for all decisions about its academies however, the Local Governing Bodies have been delegated responsibilities by the Trust which, along with working with the senior leadership team, ensures that day to day decisions regarding the school's are made locally by those who know the school best. The Local Governing Board also supports staff to ensure that the School continues to move forward in line with its School Improvement Plan.
The Local Governing Board is made up of dedicated volunteers all of whom have different skills and experience and have a common commitment to education, the school children, staff, parents/carers and the local community.
Governors have specific areas of responsibility:
Chair of Governors: Ray Nair
Vice-Chair of Governors: Victoria Whittingham and Sarah Shelton
Safeguarding Lead: Sarah Shelton
Clerk to the LGB Sam Brown email: old.clerk@stcmat.org
If you wish to contact the Governing Body, or you are interested in becoming a governor, please email the clerk.
Meet the Governors
Hi, my name is Ray Nair and I currently have a daughter and son who attend Old Priory. I'm originally from London and have worked in retail for over 20 years in various management capacities. As governor I feel it's hugely important that both schools are operating to a high standard and giving those attending every opportunity to flourish and grow into confident and capable individuals.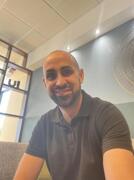 My name is Sarah Shelton and I currently have one child who attends St Marys Priory Schools. I have been part of the school community for 7 years and you are likely to have met me as part of the PTA. In my spare time, I enjoy spending time with my family and going for walks. As governor, I am looking forward to supporting the continued improvement and journey of the schools and ensuring that our children have the best learning experiences possible during their time here.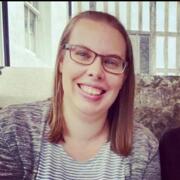 Victoria Whittingham: I am a parent of two lovely children, one is in year 5 and the other is in Year 1. I have been teaching for 17 years in various Primary schools across Surrey and Devon and previously been a staff Governor. I'm hoping to support both schools within their journey to being the best they can be.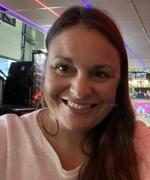 My name is Emma Young and I have two daughters that have attended St Marys Priory Schools - one is now in secondary school and the other is in the junior school. As the headteacher of a local school, I am passionate about education and ensuring children have access to excellent teaching and learning opportunities. I am also an advocate for a holistic approach to learning, so children are nurtured by experiences such as trips, forest school and positive relationships. In my spare time, I enjoy dog walks and swimming with my family. I take my role as governor seriously to ensure that OUR children have the best possible education whilst at St Marys Priory Schools.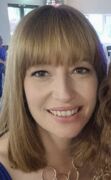 Articles of Association and Scheme of Delegation
https://www.stchristophersmat.org/trust-structure/
LGB Minutes 2022-2023